Here we go, the last update for probably the rest of the month.
Don't worry, i'll be monitoring any issues that come up and work on them when i get some time but starting at the 16th i won't be active for a while, big stuff is coming up and it will keep me busy for a good week or two. So lets hope all the baddies have been fixed in this update!
This brings me to the actual changes of this update.
Starting from now on any snapshot resolution above 4K is unsupported and is locked by default. You'll find a new option that allows unlocking resolutions for up to 12K at your own risk.
The bone camera dropdown has been added to the preferences window, no need to open the camera controls anymore, everything can now be configured from the preferences window. Hooray.
Dramatic Tail Wag Intensifies
While at the topic of camera related stuff, both bone camera and the cinematic camera have been slightly changed to be subject to camera smoothing which means they will now behave slightly different than before.
Also, using both at the same time will no longer freak out the camera and make it stick to 0 0 0.
Next up is EEP/Windlight (again). Daycycle editor has been slightly changed, all controls should now disable when no preset is selected in the preset timeline to visualize that the controls wont do anything at this moment, hopefully reducing confusion when and why sliders wont do anything. The tabs have also been reordered from lowest on the left to highest on the right, since we read from left to right after all, right?
Sun and Moon position sliders should no longer move the Sun and Moon diagonally and instead rotate them properly straight.
The "Environment" tab in About Land should also now be fixed and contain the new EEP controls and the Sky/Water editors should hopefully be less crashy for those of you who have been randomly crashing using them. I've also increased the Sun/Moon beacon size to make them better visible.
Several people also had the strange issue that after a graphics initialization failure they could no longer get Deferred Rendering to work, this is because Deferred Rendering requires a few extra options to be enabled beforehand, options that can no longer be found in Black Dragon since many years because they were originally completely removed, but rebuilding the Viewer on the LL Viewer brought these back and failing the initialization disables them without giving you the ability to re-enable them unless you know the debug settings to look for. Fear no more, Deferred when toggled should now automatically toggle these on putting this issue to a quick rest!
Also a crash introduced in the rebuild when opening the "Window Size" window was also fixed.
Lastly one particularly annoying thing that has been reintroduced with the rebuild was fullbrights ignoring atmospheric haze, needless to say that i do not agree that fullbrights should do this. With this update they will be fogged just like anything else, they remain light-less of course but they will vanish behind fog just like any other object now. I mean a TV in real life doesn't infinitely shine through thick fog just because its very bright now does it? If you're wondering what i'm talking about.
Pretty sure you agree that it looks ridiculously stupid right?
Note that beginning with this update i've added the VCRedist 2013 64bit package to the package, it will automatically start after the Viewer is successfully unpacked, this should hopefully reduce the "I'm getting an error on startup" cases drastically.
As always, thank you so much for your support!
By Spiritus Natus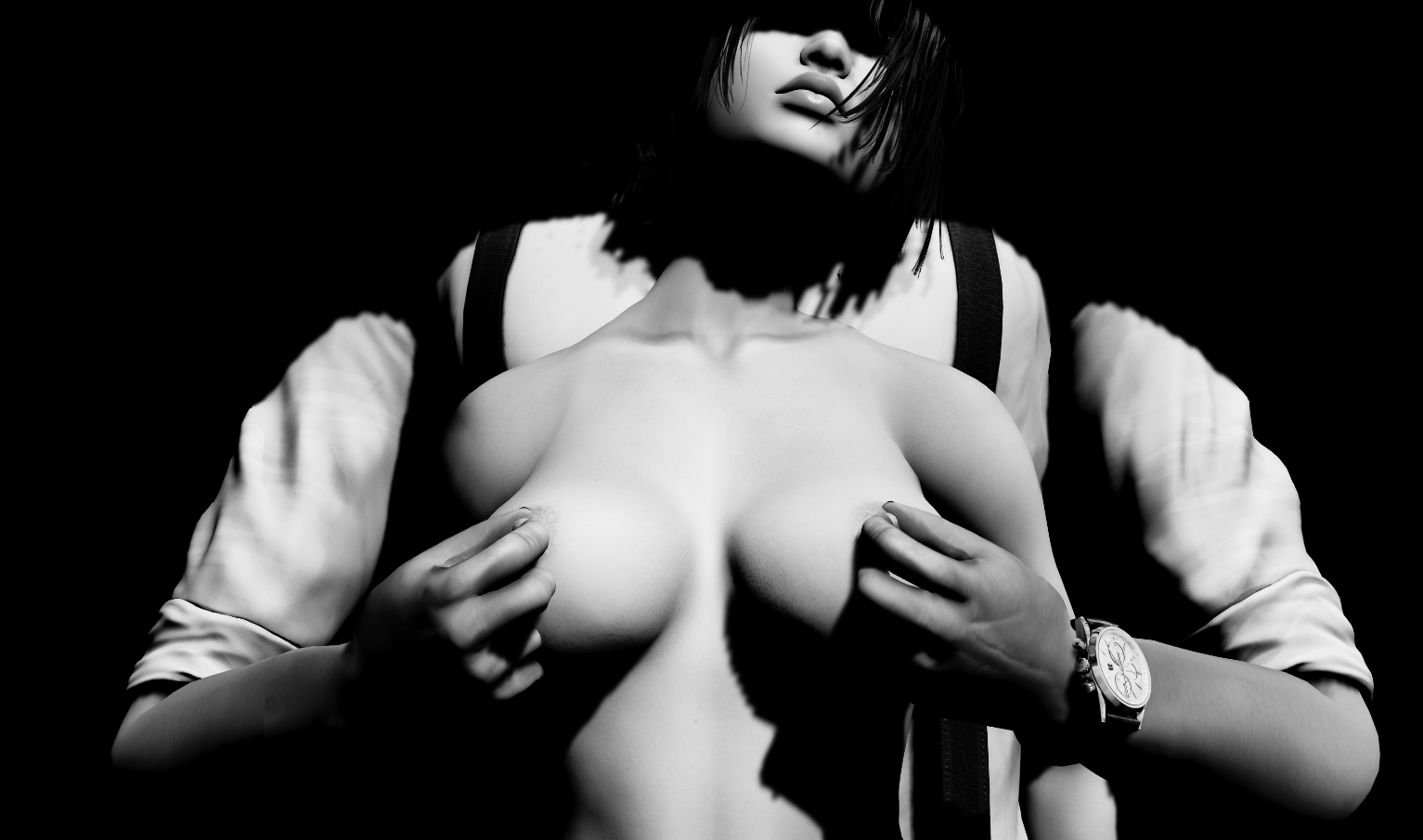 By Syakumi